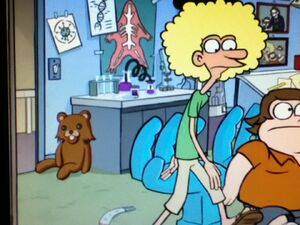 Pedobear is an Internet meme that became popular through the imageboard 4chan. As the name suggests, "pedo" being short for "pedophile", it is portrayed as a pedophilic bear. It is a concept used to mock pedophiles or people who have an interest in minors or jailbait, and the bear image has been likened to bait used to lure children or as a mascot for pedophiles.
Pedobear can be spotted just inside the door to Wadska's room in "Don't Blow Your Wadska".
Ad blocker interference detected!
Wikia is a free-to-use site that makes money from advertising. We have a modified experience for viewers using ad blockers

Wikia is not accessible if you've made further modifications. Remove the custom ad blocker rule(s) and the page will load as expected.