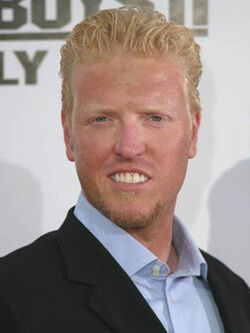 William Jacob "Jake" Busey (born June 15, 1971) is an American actor, musician and film producer. His two most notable appearances are as the murderous religious fanatic opposite Jodie Foster in Contact and as smart-mouthed soldier Ace Levy in Starship Troopers.
Jake Busey plays Turk on Good Vibes.
Ad blocker interference detected!
Wikia is a free-to-use site that makes money from advertising. We have a modified experience for viewers using ad blockers

Wikia is not accessible if you've made further modifications. Remove the custom ad blocker rule(s) and the page will load as expected.