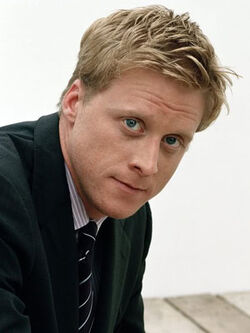 Alan Wray Tudyk (born March 16, 1971) is an American actor known for his roles as Simon in the British comedy Death at a Funeral, as Steve the Pirate in DodgeBall: A True Underdog Story, as Sonny in the science fiction drama I, Robot, as Doc Potter in 3:10 to Yuma, as Tucker in the Tucker & Dale vs Evil and as Hoban "Wash" Washburne in the science fiction/western television series Firefly and movie Serenity, as well as Alpha in Dollhouse.
Alan Tudyk plays Lonnie and Principal Gurniel on Good Vibes.
Ad blocker interference detected!
Wikia is a free-to-use site that makes money from advertising. We have a modified experience for viewers using ad blockers

Wikia is not accessible if you've made further modifications. Remove the custom ad blocker rule(s) and the page will load as expected.